Support and Help Us Grow!

We always appreciate the generosity and involvement of people like you, with every contribution going towards making Friend In Me even more impactful than it already
To empower disadvantaged and 'at risk' children and young people to establish, commit and achieve their identified goals.
To expand the perspective of young people to make them aware of life's possibilities.
An individual is dramatically influenced by their support system.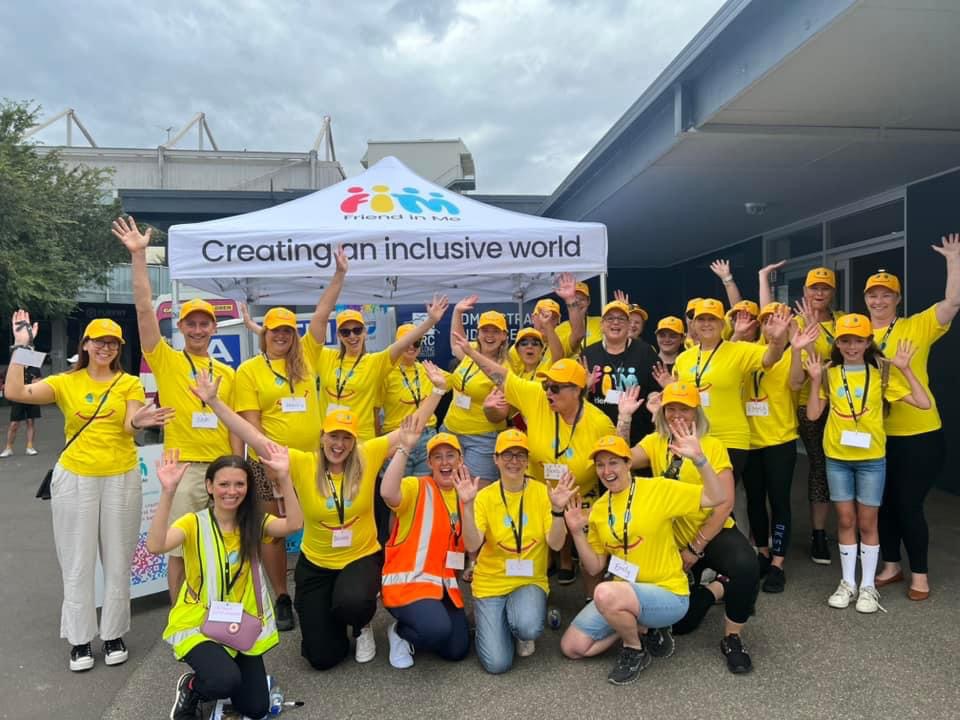 Coming together from a wide variety of backgrounds and experiences, our skilled team
is the backbone of Friend In Me. Their ideas help shape the direction and mission of our
movement as it continues to develop.
Louise is a loving wife and devoted mother of three girls (Giselle, Florence and Annabelle) and in April 2023, will be adding a baby boy into the Larkin clan. ​​
Louise's professional career began in hospitality and events at Crown Melbourne and she has never looked back.
When Louise was on maternity leave with her daughter Giselle she started a mums support group 'West Assured Mums' to help mothers on the journey of parenthood through trust, kindness and friendship.
When Louise learnt back in 2016 that children were missing out on going to parties her heart broke and she knew she had to make a change so Friend In Me was born.
Louise loves nothing else than seeing other people smile, especially our children.
Louise is committed to breaking the stigma of any child left behind and feeling lonely.

Director of Community and Strategy
Naomi is the founder of The Cool To Be Kind Project, a global social enterprise.
After a devastating battle with infertility and a subsequent hysterectomy, Naomi has found other ways to make an impact on this world and proudly shares her story of survival and courage. 
Naomi has a background in Psychology and 10 years experience working within the disability sector both privately and at a Federal Government level. 
Naomi has also written and published a children's book "One Kind Day" and loves nothing more than baking at 3am whilst singing to Elton John. 
Paul is an experienced chartered accountant with over 22 years of success in providing taxation and business services, he specialises in helping SME's and high net worth families achieve financial success. Recognised amongst his peers for his strong communication skills and rapport with clients. Personally, he is married with two boys, and in his free time he enjoys sport, playing tennis and spending time with his family. Paul is also the Treasurer of the board for the non for profit organisation, Friend In Me.​
ASIC Registered Agent

NTAA Member

Registered Tax Agent

Chartered Accountant (ICAA)
Brenda is a seasoned Change and Communications Manager who works on large transformation projects involving large IT changes for organisations.
Brenda is passionate about working with people ensuring everyone involved or touched by these projects is provided with the communications and training in a format that is accessible to them.
Brenda ensures everybody of any ability can be a contributing part of the change. Brenda has a background in Human Resources and Project Management, skills which still come in handy in her work.
As well as her day job, Brenda also makes leggings with impact by collaborating with charities to bring about a design which means something for them and then donating back part of the sales to help the charities raise much needed funds. 
Brenda works towards making this world more inclusive for everyone and is still learning ways to do this through educating herself and spending time with groups who are not always included or felt heard.
Brenda has won a Gold of Ausmumpreneur award for her Business in the Rising Star Category and 2ndplace in Pivoting a Business, has co-authored a book about the mistakes not to make when starting businesses and is about to start her second co-author stint with Tererai Trent (Oprah's favourite author).  Brenda also made the Australian Roller Derby Teams uniforms (for the women and the men) when they travelled to Barcelona in 2019 and won several medals! We know it was the uniforms that gave them the edge.
Brenda loves travel and with the new work from anywhere world is hoping to combine travel and work in the future. Brenda has a great sense of humour and adventure and will do almost anything to assist with publicity for a good cause or her leggings business. She says almost as sky diving and bungee jumping are off the table. 
Disability Housing, Counselling, Crisis Intervention, Aged Care, Disability Care, Mental Health, Case Management, Music Industry, Business Development, Personal Development & much more
Director of Inclusion and Awareness
Peta is the creator and host of The I Can't Stand Podcast.
She is thirty-something living in Melbourne, with Cerebral Palsy. Peta is a passionate advocate for the disability community through educating non-disabled people of what it is
actually like to live with a disability.
The I Can't Stand Podcast, is a weekly podcast answering the audiences' questions they have about disability. There is no wrong question. Every question is on the
table. The podcast can be found on all major podcasting platforms including Apple,
Google and Spotify.


1-3 Agra Street, Norlane 3214